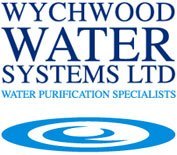 Wychwood Water Systems Ltd is a specialist company involved in the design, manufacture, installation and commissioning of pure and ultra pure water systems. Our clients are varied and include pharmaceuticals, healthcare electronics aerospace, cosmetics, toiletries, fine chemicals and metal surface finishing. We prosper by the quality of service we provide.
We are currently looking to employ a permanent Project and Proposals Engineer to be located at our offices in Witney. This is a permanent role with a salary between £38,000 to £43,000 per annum. Perks include 25 days holiday and pension options. The role will be extremely varied with no two days being the same and is ideally suited to someone with experience in the water purification industry.
Key Responsibilities:
To accept capital sales orders from accounts following contract review
To set up and maintain a suitable project file for the complexity and type of project
To specify bought out items for procurement and complete reque's
To produce project drawings in Autocad for approval as costed for. P&ID, schematic mechanical, schematic electrical, block layout, GA
To design and specify bought out fabrications and detail to suppliers
To organise all materials delivered in time to the factory to achieve a regular workflow and achieve the agreed delivery time to the client
To maintain the serial and revision number register
To produce the relevant manuals to be supplied with the project
To produce pharmaceutical validation protocols, DQ, IQ, OQ
To ensure correct product testing is completed, documented and authorised
To arrange site survey as required and procure installation materials
To organise with service coordination suitable installation and commissioning labour to complete the project within the agreed deadline
To ensure installation materials and equipment are available on site to achieve deadlines and efficient use of labour
To receive enquiries and proposals from sales
To complete a project costing sheet and agree project margines
To attend site meetings both accompanied and unaccompanied for sales and project purposes
To produce detailed quotations for systems and products
To take an active part in product development rising from feed-back, marketing and industry developments.
To aid the sales activity by producing sales schematic drawings as required
Work closely with sales to achieve quotation review, feed-back and order
Ideally you will have experience of the purified water industry using reverse osmosis, deionisation and continuous electro deionisation. We will consider applications from suitably experience project and sales Engineers.
If you would like to apply for this interesting role please apply via TotalJobs.