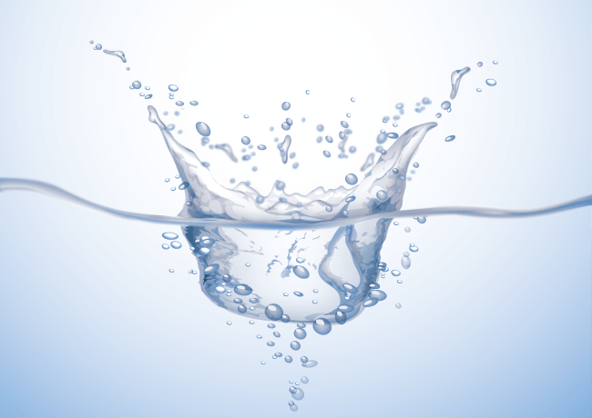 The Ionmaster CCP is a cost-effective system that helps ensure your facility always has the correct level of water quality for your application. The quality of the water you use for production will have to adhere to various government and environmental standards, as well as be free of any contaminants and impurities. To achieve these objectives, it's imperative that your facility's water is of a precise composition and level of purity.
Pharmaceutical & Cosmetics Manufacturing
Whether you use water to feed clinical analysers, for sample dilution, media preparation or electrochemical applications, the Ionmaster CCP can provide the level of pure deionised water that your facility requires. This high purity deioniser produces ultra-pure water and can deionise water to levels of 1 microsiemen.

The Ionmaster CCP range of deionisers offer a high degree of versatility for facilities requiring water of 2 megohm quality or better.
Benefits Of The Ionmaster CCP
Facilities who choose the Ionmaster CCP often discover that their processes become more efficient. This is because the system reduces or eliminates water wastage completely. The unit maximises water recovery without requiring a large expenditure of energy, which serves to reduce costs even further.

The ability of the Ionmaster CCP to be installed as a standalone deioniser or as a companion to other water treatment processes make it incredibly practical for nearly any cosmetics or pharmaceutical facility. When installed onsite, the Ionmaster CCP will simplify water production and improve contaminant removal. It also offers increased safety for facilities where laboratory testing takes place.
Precision Installation
Because the Ionmaster CCP allows for continuous calibrated water quality measurement, there is never any doubt about the level of water quality being used for production. The unit is also virtually effortless to install because both the regeneration pump and instrumentation are built into the skid-mounted assembly.
Greater Regeneration Efficiency & Clear Readings
Resin regeneration is facilitated by uniform beads, which allow for higher regeneration efficiency. Continual temperature-compensated readings are displayed for operators, and can be expressed in both megohms and microsiemens.
Nitrate Concentrations
Facilities which produce products for the healthcare sector will find the Ionmaster CCP to be instrumental for meeting the European and British Pharmacopoeia nitrate concentration requirements of 2ppm or less – with this level of purity there will be no Nitrates found.
Quality Monitoring & Testing
The Ionmaster CCP provides a cost-effective means of obtaining the level of water quality you need, on demand. As well, the monitoring and testing of water can be completed on site as well, which lowers overall facility costs and reduces downtime for processing.
Pure Water, On Demand
It may be that your facility requires water in several chemical compositions. Where this is the case, the Ionmaster CCP eliminates the need for several independent units, allowing the level of purity to be adjusted at will to obtain water at the required levels of quality.
Various Sizes To Meet Your Needs
The Ionmaster CCP is available in 5 models: the 2, 4, 6, 10 and 20CCP. At Wychwood Water Systems, we can design and install a system to meet the unique requirements of your facility. All models offer a suite of customisation tools and display features:

Reliable components;

Continuous system display for operators;

Individual precise valve control;

Flow and pressure instrumentation.
Get More Information About The Ionmaster CCP
We offer a range of service contracts to provide your facility with continuous operational support. Where operations and maintenance staff need training, our seminars and training courses can ensure they are equipped with all the knowledge they require.
All our products are covered by a one-year parts and labour warranty, and our 24-hour help line offers round-the-clock support. For more information about the Ionmaster CCP from Wychwood Water, please click here to download the data sheet.