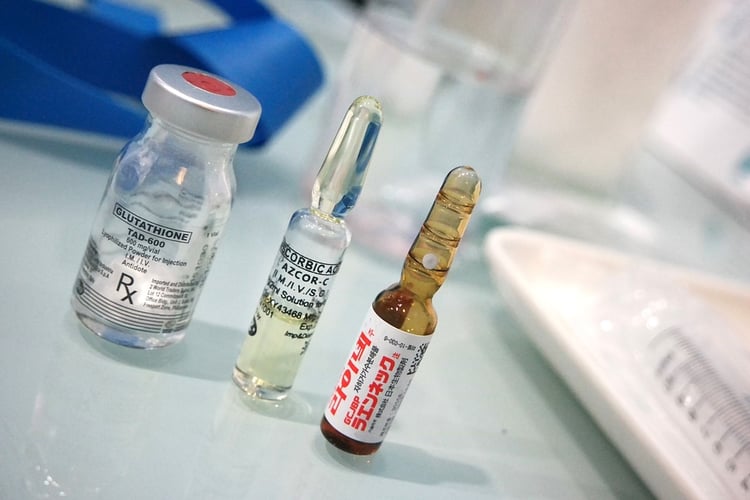 High quality manufacturing water is essential in the pharmaceutical sector to ensure safe, compliant products. In your pharmaceutical business, deionised water is necessary for several applications, including the preparation of culture media, the creation of aqueous solutions, and the cleaning of apparatus and containers. You also know how versatile deionised water is, able to be used as a raw material, an ingredient or a solvent.
You may not have thought of investing in a Deionised (DI) water system, or you may have considered it but are on the fence. Whatever your situation, the following are all great reasons for your pharmaceutical business to have a DI system in-house.
Higher Efficiency, Reduced Water Loss
When you adjust your budget to account for the cost of an in-house DI system, what you are really doing is investing in efficiency. The water lost from your facility, regardless of where this occurs, contributes to the total cost of water and increases your facility's overall costs.
It is important to maximise the recovery of water in your facility. This is possible with an in-house DI system, which optimises long-term operating costs without the high consumption of water and energy.
Greater Quality And Maintenance Control
Your business needs its water to be of a defined quality in order to meet British Pharmacopeia (BP) and European Pharmacopeia (EP) standards for purity (as well as FDA and Japanese Pharmacopeia standards for exporters). You must also ensure that the testing and monitoring of water is occurring on a regular basis.
In having an on-site DI system, you can conduct all testing in-house and ensure that your water always meets quality levels for all your facility's needs. Also, having your own DI system means you can ensure set-up occurs properly to avoid contamination risk and stagnation, as well as schedule regular system cleaning and sanitisation.
Simplified Water Production
If your facility engages in several processes requiring various chemical compositions of water, purification can become a complicated task. Investing in a professional DI system makes contaminant removal a simple process, while also maintaining consistent flow rates throughout your system. .
Increased Safety
Managers in charge of smaller facilities may have found that purchasing distilled water by the litre provides a viable solution and offers the safety they need. However, where laboratory testing and product development is concerned, the safest and most cost-effective option is to have a DI system in-house.
Greater Versatility
For facilities needing a variety of purity levels, an in-house deionisation system can deliver water of the required quality, on demand. These systems can be configured in a wide variety of formats and are capable of achieving water purity in a range between 50 and 0.055 microsiemen.
Support And Experience
When you choose a Wychwood Water in-house DI system for your facility, the support does not end with the sale. We understand industrial deionisation for pharmaceutical applications and can demonstrate that knowledge. Our experienced engineers have much experience with pharmaceutical clients and understand their need for high water purity.
Our team at Wychwood is ready to provide you with support in the event that your DI system should experience problems, or if you have questions about your system. No matter the time of day, we are ready to assist you with ensuring your facility is always producing the high-purity manufacturing water it needs.
Still Unsure About In-House DI? Get Our Free Guide
Ensuring the highest water quality is your job. Ensuring you receive the right tools to do that is ours. Our free eBook, "Guide to Industrial Water Systems" has the information you need to decide whether your facility is ready for its own DI system. We'll give you all of the details about available systems, as well as how to keep each one in top working condition. Get this valuable resource for free by clicking here.