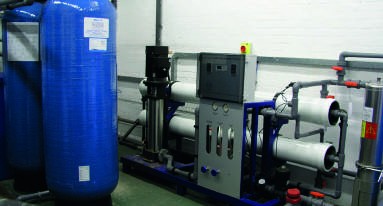 Process water purification is critical in the pharmaceutical industry at every phase of production, from pre-treatment to injection, storage, and distribution. H2O is one of the most adaptable solvents, but its chemistry varies enormously from source to source. It needs rigorous purification that removes particles, organic and inorganic substances, dissolved gases, and microbes. Fortunately, purification methods have evolved alongside rising laboratory and commercial needs.
The European Medicines Agency guidelines were updated in November 2018, providing standards for everything from excipients to equipment rinsing. The Medicines and Healthcare Regulatory Agency (MHRA) offers its own standards, using the Good Automated Manufacturing Practice Guidelines (GAMP) to define good practices. Wychwood Water provides filtration, reverse osmosis, and deionisation systems for every stage of pharmaceutical production to help you meet these stringent regulations. We also provide mechanical ultra-filtration as a first step to reverse osmosis.
Categorising Regulatory Bodies
The European Pharmacopoeia standardises water quality and analysis, while the European Medicines Agency offers guidelines on water quality. The GAMP guidelines are specific to medicinal products and automated testing. Good Manufacturing Practice standards help to keep impurities during production out of the finished product.
Basic Principles For Pharmaceutical Water Usage
The primary goal of any water purification guideline is preventing microbial growth. For that reason, pharmacopoeias are required to use potable water as feed water. Further purification is usually needed for different pharmaceutical functions. In most cases, water grades are achieved in four ways:
1) Distillation
2) Reverse osmosis
3) Deionisation
4) Ultrafiltration.
The European Pharmacopoeia water grades are categorised according to the stage of manufacture. Level 95, for example, requires more stringent water purification methods than water used in a cooling tower or to clean equipment. The former has higher standards for microbial content, so purified or highly purified water is needed.
Water Treatment Methods
Purified water is achieved to various standards using distillers, deionisation or extremely fine filtration methods. When pharmaceutical grade purified water is required, standards become far more stringent. Additional treatment tools like double-pass reverse osmosis usually need to be combined with ultrafiltration and deionisation.
Water Standards For Pharmaceutical Applications
Granulation and tablet coating processes have even higher standards of purification than other process water. Nasal and ear treatment rinses require basic potable water, while the rinsing of equipment used for nonsterile medications requires little more than potable water. In essence, the more invasive the preparation being manufactured, the purer its rinse water must be. Wychwood Water offers systems for every water grade, including ultrafiltration, deionisation, and reverse osmosis. We also bring you purified systems primed for the unique challenges of renal dialysis.
Analysing Source Water
Your purification system is only as effective as your analysis of your source water. Purification must begin and end with periodic testing of pH levels, microbial content, and chlorine concentrations. The pharmaceutical industry cannot rely on a single method of purification for all applications, but must take a bespoke approach using various types of water treatment plant. Your system will need to have the right pore sizes, depth filters, and membranes.
For general information, please download our free Industrial Water Purification Guide. To discuss your requirements with one of our water treatment specialists please call 01993 892211.